Porthmawr Uchaf
4/5 bedroom sleeps 8 to 10

Porthmawr Uchaf (Upper Porthmawr) is an immaculately furnished farmhouse nestling at the foothills of Carn Llidi Mountain. With expansive views of both Whitesand Bay and the mountain Porthmawr is the perfect location. When the light is right both vistas can take your breath away.


sitting room
Spacious large sitting room with a vaulted ceiling & slate floor. The walls are dressed with local art. Comfortable seating and wood burning stove make the room perfect for socialising or relaxing. Patio doors open up to a coastal view to die for.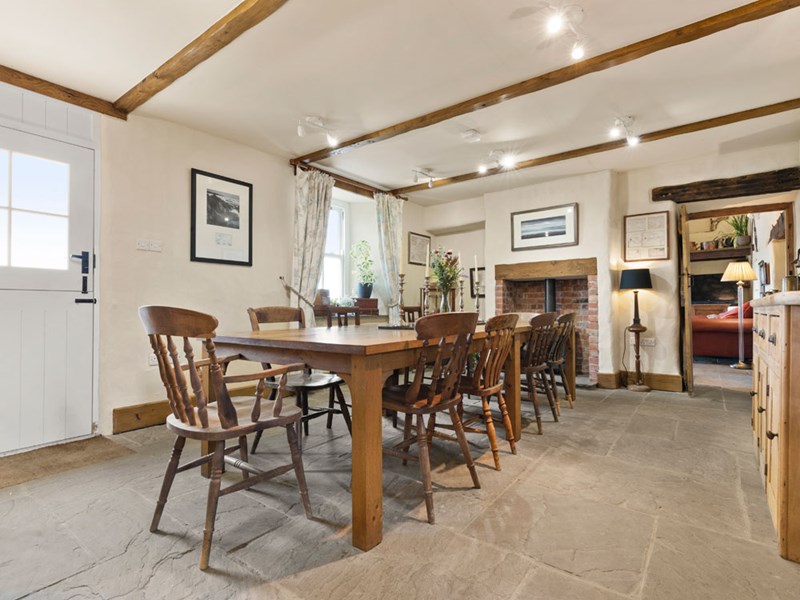 dining room
A spacious family dining room with sturdy custom made Oak farmhouse table and chairs that sit 10 guests. 

study with ensuite
At the end of the dining room is a further sitting room and bathroom, offering extra space to relax or entertain, when in larger groups. It is also great for kids to watch tv or play in their own space.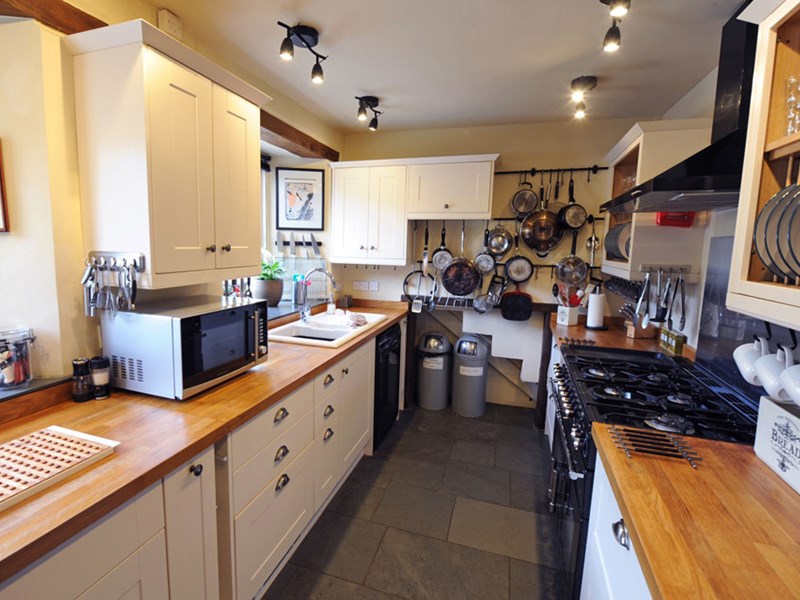 kitchen
The fully equipped kitchen with all its modern appliances includes a double oven and large hob, a coffee maker and a large American style fridge/freezer which includes an ice maker.
upstairs
Upstairs there are two double bedrooms with king size beds with stunning views of the coastline and the surrounding hills. There is also a twin bedroom with washing facilities, that comfortably allows privacy for two people sharing and another room with bunk beds and equally great views of the front of the property. There is a sofa bed in the downstairs study should there be a need for visiting guests or to increase the booking to 10 people - by prior arrangement only (for bed sheets etc!).

the master bedroom
Features a super comfortable Super King Brass Bed from the Cornish company, paintings of Whitesands by local artists with the best view of them all framed by the quaint farmhouse window looking out at sea. The room is fitted with ample cupboards and sink with an Ensuite bathroom also with Shower, Bath, WC and hand basin. This bathroom enjoys views of the sea and Carn Llidi mountain to the side.
bedroom 2
Bedroom 2 is a King Size double with stunning side views of the surrounding hills and also has a private handbasin.
bedroom 3
Spacious twin room with a classic farmhouse window view of the countryside and the 10 acres of Farmhouse estate. Private handbasin.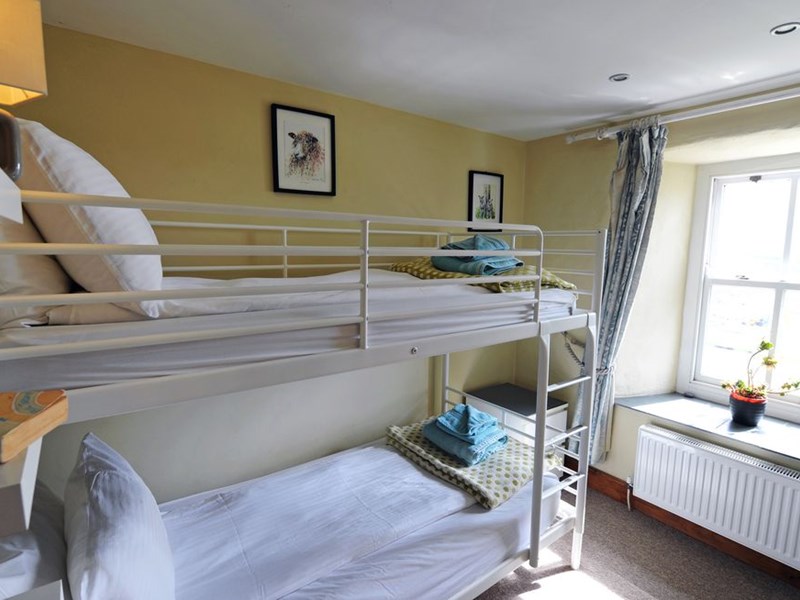 bedroom 4
Adult size bunk beds and classic farmhouse rolling hills outside.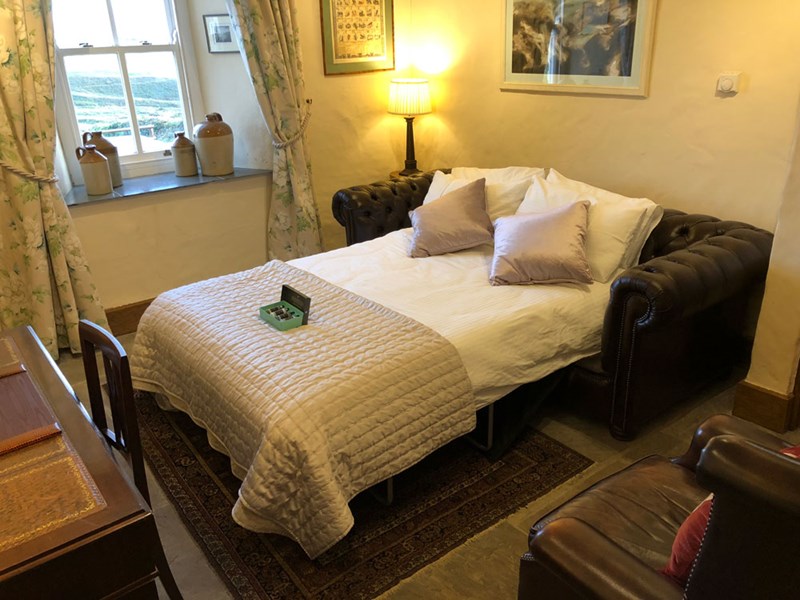 the study ensuite
sofa bed conversion
The study with en-suite can transform into a fifth bedroom and is perfect for visiting guests or those with limited mobility. Our leather Chesterfield sofa opens out into a comfortable double. Just off the study there is a bathroom with shower, bath with grip supports, wc and hand basin.
The study is located on the ground floor just off the main dining room.

relax...
There is nothing better after a busy day exploring or surfing, than coming back to Upper Porthmawr to spend an evening relaxing over a cosy candlelit dinner in winter, or a barbecue on the flagstoned terrace in summer. Whatever the season, gaze out to sea as the sun sets over the bay, from your own jacuzzi. 
Please get in touch to check availability and pricing